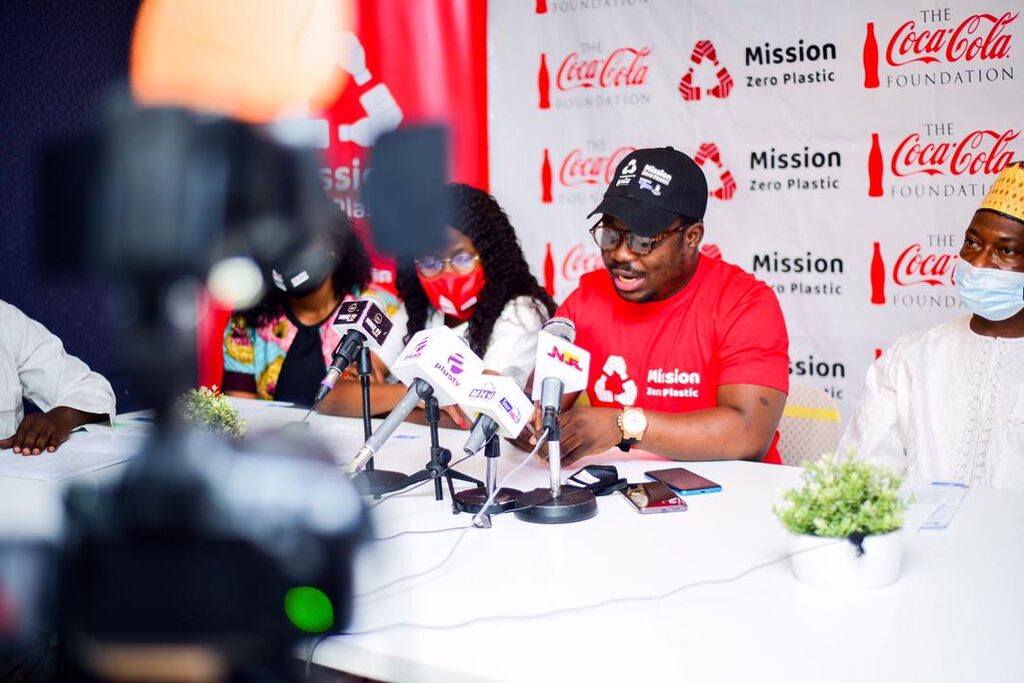 On Friday 19th February 2021, the need for #MissionZeroPlastic was advocated for during the launch of Aid for Rural Education Access Initiative newest intervention. Speaking at the Press Conference, the Chief Executive Director AREAi, Prince Gideon Olanrewaju said: "Together we will be able to positively affect over 60 communities where periodic recycling activities will take place and over 300 women will be recruited as waste pickers and sorters in these communities." According to the Executive Director EcoWarriors Nigeria, Temilade Salami said: "With a volunteer capacity of over 200 people, we will champion the coordination of various implementation activities at community levels…while working to achieve our goal of recovering 600 tons of PET bottles over the next 10 months."
Speaking on the grant awarded, the Public Affairs/Communications Manager for Abuja/North Region, the Coca-Cola Foundation, Alhaji Aminu Mohammed, reiterated on the company's efforts at creating shared opportunities in communities where they do business, He said: "We believe projects such as the #MissionZeroPlastic by Aid for Rural Education Access Initiative is an effective means of working together to create shared value and deliver real change".
For the Executive Director, PETsPoint Recycling, Sunday Solanke a key implementing partner, He said: "Petspoint Recycling is extremely delighted to be part of this laudable initiative geared towards curbing the plastic waste challenge in an innovative and sustainable approach within our environment…"
We can't wait to see the #MissionZeroPlastic project improve climate change initiatives across Nigeria. The launch event signals the beginning of our bold vision to leverage Nigeria's plastic waste crisis as a tool to amplify community recycling and create educational opportunities in rural communities. The #MisionZeroPlastic initiative is a clear demonstration of our unwavering commitment to diverse innovative ways on how plastic waste can be recovered and diverted away from drainages and landfills.