FastTrack is one of AREAi's leading educational intervention programs that combines contemporary technology and innovative solutions to help out-of-school internally displaced persons (IDP) children learn and grow in literacy and numeracy.
Welcoming the support and partnership with 'TheirWorld' would help us expand the impact of the FastTrack program by AREAi to reach 10,000 IDP children, targeting 5,000 children across five selected IDPs for the first year of partnership and another 5,000 for the second year.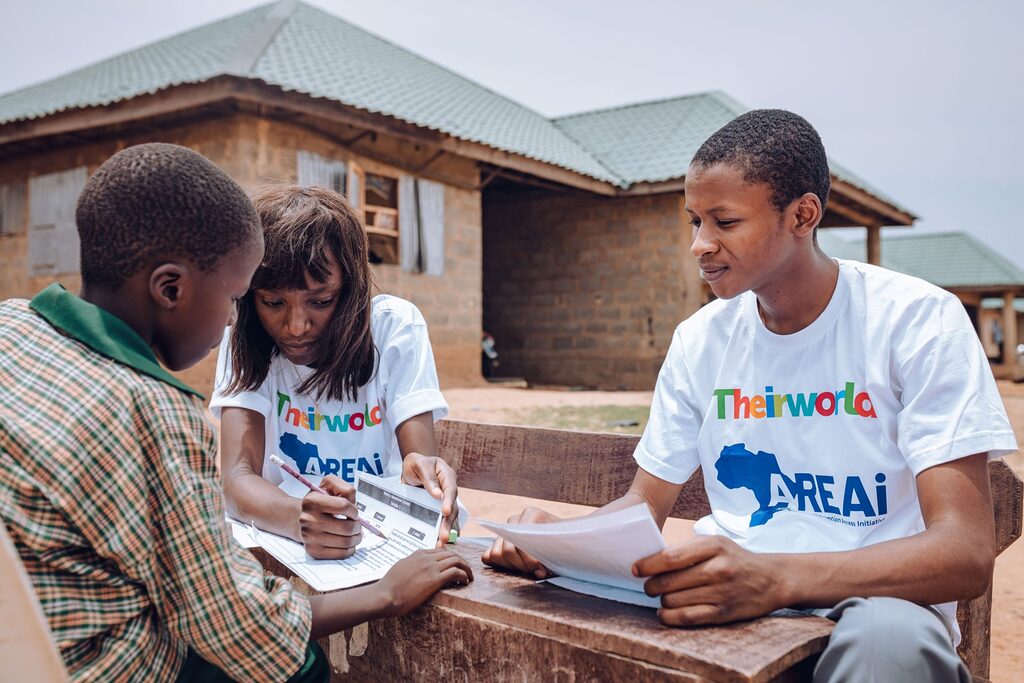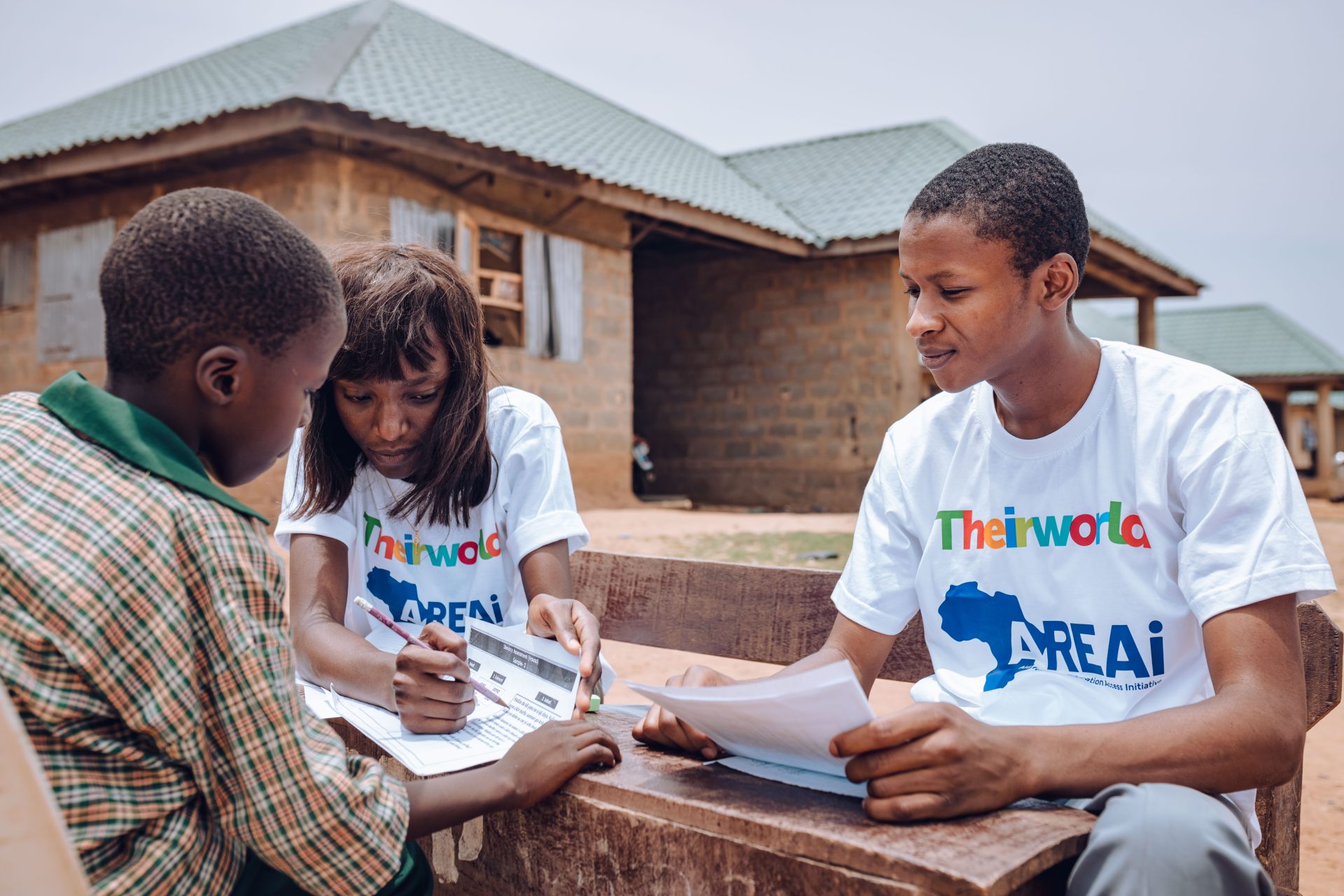 Prince Gideon Olarenwaju, the Executive Director, shares that AREAi has been able to establish three proven innovative solutions that combine independent teaching and learning approaches for the FastTrack program.
The first is the 'The Mavis Talking Book and Pen'.
This is an offline digital pen with audio capabilities and a book with unique dot patterns, and learner-friendly graphics that aid understanding and comprehension for children.
Our second innovative solution is the Teaching-at-the-Right-Level methodology.
This scalable and effective remedial approach helps children develop basic reading and mathematics skills. Oral tests are utilized to help us sort children into distinctive groups that match their learning levels.
The third innovative solution is the mother tongue-based literacy acquisition model.
This dual language approach involves using the mother tongue (which is predominately Hausa for the IDP camps we currently cover) as a bridge to learning English.
Sewuese Bertha Agbendeh, the Monitoring Evaluation Accountability & Learning Manager at AREAi believes that the partnership with 'TheirWorld' to reach 10,000 learners within the next two years, empowers us to increase the scope of FastTrack to generate rigorous evidence that positions FastTrack to scale in impact to more children in marginalized communities."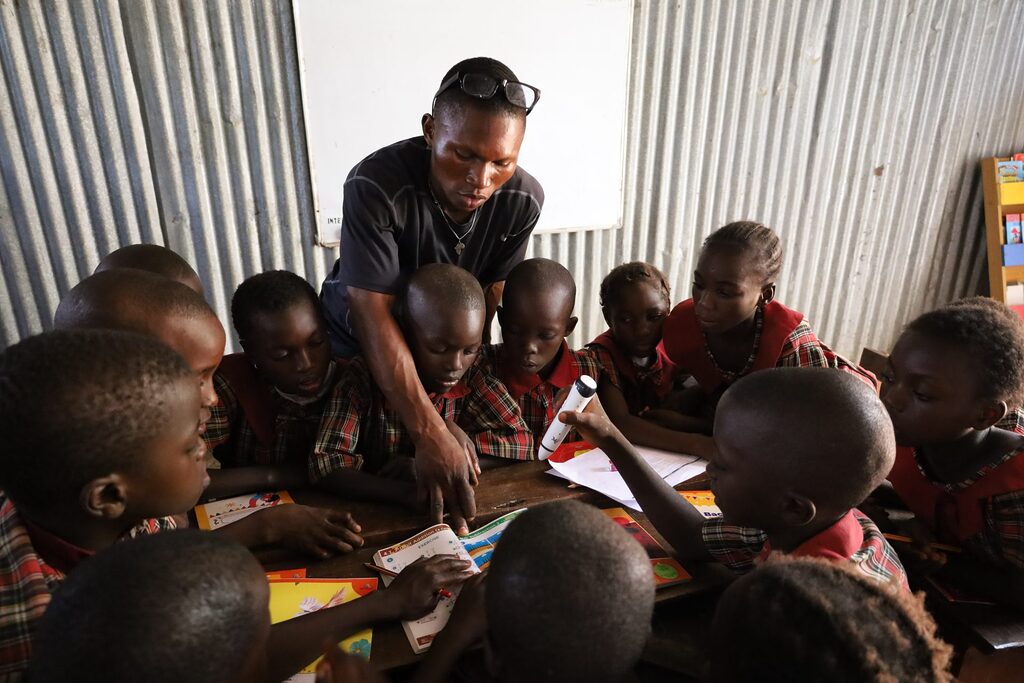 She explains that:
It will also support us in strengthening the capacity of facilitators through the Programme and Impact Fellowship to sustain a learner-centered teaching approach to improve functional literacy and numeracy skills for lifelong learning.
In 2022 alone, FastTrack was deployed across 7 IDP camps, and we reached over 2,500 children with evidence of impact and sustainability generated through regular formative assessment surveys.
With this support from 'TheirWorld' and other partners, we are quite optimistic about expanding the reach and impact of FastTrack for the next two years.
Read more on the partnership publication on 'TheirWorld' here.